New Leadership at Tarfala Research Station
18/03/2021
« Back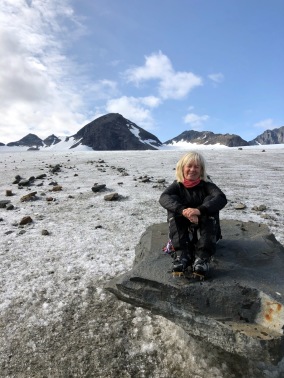 Ninis Rosqvist has stepped down as director of Tarfala Research Station after 16 years. The station leadership has been handed over to Nina Kirchner and Per Holmlund as new director and vice-director, respectively.
Both
Nina Kirchner
and
Per Holmlund
are researchers at the Department of Physical Geography, Stockholm University. Nina Kirchner is an associate professor of glaciology, and Director of the
Bolin Centre for Climate Research
. Her research focuses on prediction and reconstruction of future and past ice sheet and glacier dynamics in the Arctic and the Antarctic, where she has also conducted fieldwork. Per Holmlund is a professor in glaciology with an emphasis on climate and a long record of work in high alpine areas and in polar regions. He was the station director of Tarfala from 1996 to 2004.
SITES would like to thank
Ninis
for all her contributions as director of Tarfala, and looks forward to her continued engagement at
Tarfala Research Station
and in the SITES network! SITES warmly welcomes Nina and Per and looks forward to working with them both.
An upcoming opportunity to hear more about Tarfala is at the
vEGU2021
meeting (April 19-30), where several talks focusing on research conducted at and around Tarfala Research Station will be presented!