SITES AquaNet is a standardized infrastructure for national and international researchers to run mesocosm experiments in lakes at Asa, Erken, Skogaryd, Svartberget and Bolmen field stations.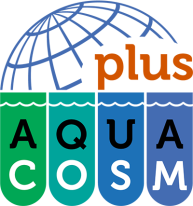 Apply to use AquaNet in 2023
In 2023 SITES AquaNet will offer transnational access though the EU-project AQUACOSM-plus, including travelling, lodging and logistic, technical and scientific support.
We invite research groups, individual researchers and trainees to join us in several coordinated experiment that we will run in the mesocosms across SITES lakes. The experiments will focus on the functional and compositional consequences of different run-off and salt disturbance regimes.
Open access to equipment to run mesocosm experiments in one or more lakes spread across a geographical and climatic gradient in Sweden.
Experimental and technical support from qualified station´s personnel.
Linkage of experimental results to lake time series data and stream-lake interactions in collaboration with the sister monitoring project SITES Water.
Description of the infrastructure
The infrastructure is located in four SITES stations (Svartberget, Erken, Skogaryd and Asa and an associated station at lake Bolmen, which is operated by Swedish Water Research/Sydvatten) and hence enables modularized experimental manipulations in lakes along a latitudinal gradient in Sweden. The lakes in each respective station (Stortjärn, Erken, Erssjön, Feresjön and Bolmen) vary in local environmental conditions. This allows achieving general conclusions on ecological phenomena; particularly how local differences between important variables across sites (e.g., temperature, elevation, nutrients and water colour) mediate the outcomes of experimental manipulations of explanatory predictors for the phenomena.
Each site is equipped with a jetfloat deployed in its local lake with 16-20 polyethylen cylindrical enclosures (700 L, 1.5 m deep, 0.8m Ø). Experimental manipulations can also be done in easily assembled polyethylen film enclosures with different shapes and dimensions, and the jetfloat can be moved to different locations (even other nearby lakes) and re-structured to fit various experimental needs.
The experimental facilities have a sensor and datalogging system to measure in each mesocosm real-time environmental parameters, such as DO, temperature, photosynthetic active radiation, chlorophyll, phycocyanin and turbidity. In addition, handheld sensor units offer the possibility to measure in situ pH and conductivity. This technical arrangement of sensors is unique worldwide and it allows researchers to capture much better ecological responses and at temporal scales that were not possible before.
Standardized sample collection and analyses
SITES AquaNet has established protocols to standardize both field and laboratory work. Each station is equipped with field equipment for collection of samples and there is access to cold storage, freezing rooms and laboratory facilities for filtering and extraction of samples for a wide range of analyses. There is also connection to laboratories for further sample analyses at the Swedish University of Agricultural Sciences, Umeå University, Uppsala University or Gothenburg University.
In all stations there is available accommodation for researches in either in situ facilities or nearby hostels.
The versatility of the experimental facility enables researchers to address questions in many different topics: biodiversity-functioning-stability relationships, community ecology, ecological stoichiometry, food web interactions, benthic-pelagic dynamics, biogeochemistry (e.g., nutrient cycling), land-water-air gas exchange, plant physiology, cyanobacterial blooms and global change research.
In summer 2022 a team of international researchers and students from Spain, Turkey, Ireland, Hungary, the Czech Republic, Germany and Sweden conducted mesocosm experiments using the SITES AquaNet infrastructure in two lakes (Bolmen and Erken). The participants were funded by the Transnational Access (TA) program of the EU project AQUACOSM-plus. The same set-up, sampling design and autonomous sensor system was installed in both lakes to investigate consequences of run-off variability on lake communities.

Different run-off scenarios were investigated, by manipulating the intensity and frequency of DOC (peat extract) and inorganic nutrient pulses that were added to the mesocosms while keeping the total added amount constant. The aim of the experiment was to answer how different carbon and nutrient treatments affected, among others, plankton composition and biomass/abundance, DOM composition, greenhouse gas emissions and nutrient stoichiometry. The data and sample analysis will allow for a comparison of the responses between lake Bolmen and Erken, which have very similar DOC concentrations but differ in DOC composition and dissolved nutrient concentrations. .
In July 2019 a team from Oldenburg University led by Maren Striebel used the SITES AquaNET Infrastructure in lake Erken for an experiment to test how variations in multiple environmental parameters affect planktonic food webs. More specifically, variation in light and nutrient fluctuations were manipulated to investigate the direct and indirect effects of the treatments on nutrient availability as well as biomass, composition, traits, function and resource use efficiency of different plankton groups (zooplankton, phytoplankton and bacterioplankton).

Between April and June 2019, Marcus Lee, a PhD student in Aquatic Ecology at Lund University, conducted an experiment at Bolmen research station on how the energetic state of individual zooplankton effects their migratory behavior in response to threats. Specifically, Marcus tested if increases in food availability resulting from increases in phytoplankton due to eutrophication strengthened the diel vertical migration behavior of the water flea Daphnia magna.
The stations at Asa, Erken and Svartberget participated in a global mesocosm project organized by GLEON (Global Lake Observatory Network) together with researchers at Uppsala, Umeå and Kalmar Universities. The major aim was to investigate effects of salinization of inland waters on plankton communities.

The station at lake Bolmen implemented a brownification experiment to study effects on plankton communities and nutrient concentrations
During spring and summer 2017, SITES AquaNet conducted pilot experimental tests to
validate the use of experimental enclosures, sensor systems, sampling material and laboratory facilities,
train research station´s personnel in conducting mesocosm experiments,
create standardized protocols for field and laboratory work and
produce a test case to promote the infrastructure nationally and internationally with the purpose to further achieve a larger, global endeavor similar to the Nutrient Network in grassland ecosystems.
Two experimental tests were conducted in each SITES AquaNet station (Svartberget, Erken, Skogaryd and Asa) and in a SITES AquaNet collaborator (Sweden Water Research, in Lake Bolmen); one month-long experiment in May-June and another in August-September. The experimental tests investigated the interactive effects of bottom-up (a reduction in light availability) and top-down (fish predation) disturbances on the stability of plankton community composition (bacterio-, phyto- and zoo-plankton) and ecosystem functioning. The experiments consisted of a fourfold replication of a full-factorial design with
no disturbance (control),
light reduction as a press (constant) disturbance,
fish predation as a pulse (temporary) disturbance and
press and pulse disturbances combined.
This experimental design then allowed to address the response of multiple aspects of ecology stability (resistance, recovery, resilience and temporal stability) of both community structural and functional response variables and to investigate how these relate to each other in order to further our understanding in current diversity-stability theory.
SITES AquaNet expects to upload these experimental data to a publicly available SITES server, so that researches can use it to produce scientific publications. A publication policy for the use of this data will also be available at this website with the purpose to promote those actions and hence SITES AquaNet both nationally and internationally.
The following data files are now available from the experiments:
Zooplankton abundance and biomass
Nutrient concentrations
OTU table (18S rRNA sequencing)
Please contact us for more information.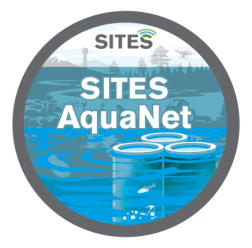 Participating field
research stations
PI
Helmut Hillebrand

Contact persons at the stations

Svartberget
Johannes Tiwari (johannes.tiwari@slu.se)

Charlotta Erefur (charlotta.erefur@slu.se)
Erken
William Colom Montero (wiliam.colom@ebc.uu.se)

Silke Langenheder (silke.langenheder@ebc.uu.se)
Skogaryd:
Leif Klemedtsson (leif.klemedtsson@gu.se)
Asa
Niels Aagaard Jakobsen (niels.aagaard.jakobsen@slu.se)
Bolmen
Juha Ränkinen (juha.rankinen@sydvatten.se)