Asa Research Station (ASA)
Asa Research Station consists of a research station and three research areas; Asa experimental forest, Asa high-yield experimental forest and Aneboda research area. The hub is Asa field research station located north of Växjö. The regions nature/environment represents different stages of the south Swedish boreal forest. Half of the land is made up of spruce forests, one fourth of conifer mix and one fourth of pine with deciduous trees.

In Asa research area conventional forestry applies and researchers utilize the area primarily to study forest management and forest production. In more detail studies focus on successful forest regeneration, forest production and influence on water and soil chemistry, influence of forest ecology along with strength of different timber products. A comprehensive program for measurement programs runs for climate (WMO-standard), stream water chemistry, greenhouse gases (FOMA-flux and a flux tower in the high yield forest) and phenology.

The Asa high yield experimental forest is unique and unprecedented elsewhere. The area addresses questions regarding intensive forest management on a landscape level such as fertilization and water quality, recreation value and intensive managed forest, introduces tree species and their influence on flora and fauna. Aneboda research area comprise of mires and conifers forests. The area is well suited for processes and dynamics in a natural forests different development stages and can be used as a reference to conventional forestry or the high yield experimental forest in Asa.

Asas infrastructure provides facilities with equipment, electricity, and basic measurements instruments. At the field station offices, laboratory and workshops are available.

For information about long term forest trials please visit the metadata base of Silva Boreal. For access of observations and data from measurement programs in Asa please contact the station manager.

Asa is part of SITES infrastructures SITES water, SITES AquaNet and SITES Spectral.

Asa webpage at the Swedish University of Agricultural Sciences.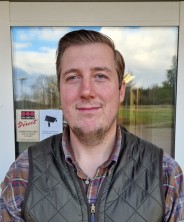 About
Main ecosystems
Forest, lakes and streams, wetland
Climate
Hemiboreal
Mean annual temperature: 5.6 °C
Operational period
Year-round
Organization
Swedish University of Agricultural Sciences
Latitude and longitude
57.1645 N, 14.7829 E
Elevation
182 m