New face at Abisko Research Station
25/03/2022
« Back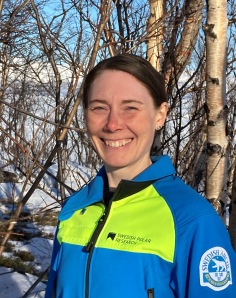 We are excited to welcome Emily Pickering Pedersen, to the Swedish Polar Research Secretariat at Abisko Scientific Research Station.

Emily is a plant and ecosystem ecologist with a strong focus on arctic ecosystems. Her research addresses how arctic plants respond to climate-induced environmental change, specifically focusing on plant-nutrient dynamics, carbon and nitrogen cycling, plant-microbe interactions, and vegetation change in response to permafrost thaw and a warmer climate. Her work has comprised a variety of field-based methods including field manipulation experiments and isotopic labeling, with field sites in western Greenland (Qeqertarsuaq) and northern Sweden (Abisko). She has a background in ecology and environmental science with a B.Sc. from McGill University (CA) and M.Sc. and PhD from the University of Copenhagen (DK).

At Abisko Scientific Research Station, Emily will be taking on the position of administrator and laboratory coordinator. She is looking forward to welcoming and assisting researchers at the station, developing the laboratory and common garden facilities at the research station, and working with outreach and communication. We are excited to have her as part of the SITES team and can't wait to see the interesting research that she facilitates in Abisko!