Continued funding for SITES!
14/10/2021
« Back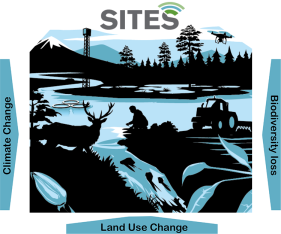 The Swedish Infrastructure for Ecosystem Science (SITES) has been awarded continued funding for the grant period 2023-2027, under the Swedish Research Council's (VR) call for research infrastructures of national interest.
SITES was launched in 2013 and now approaches the end of the second VR funding period. With the new funding, SITES can look forward to continuing operations during a third funding period where SITES will continue to promote high-quality research across Sweden linked to the research stations.
In the coming funding period, SITES will deepen the collaboration with other relevant research infrastructures and networks across Sweden, e.g.
ICOS
(Integrated Carbon Observation System) and
ACTRIS
(The Aerosol, Clouds and Trace Gases Research Infrastructure), and also engage internationally within the
eLTER
(European Long-Term Ecosystem Research) network.
"The continued funding is a recognition of the high quality and scientific impact of the support provided by our infrastructure", says SITES Director Stefan Bertilsson, and adds that the new funding will both secure long-term monitoring programs within the station network and enable the infrastructure to develop in order to meet the future needs of researchers and other stakeholders.
The current funding period started in 2018 and runs until the end of 2022. The funding details for the next period (2023-2027) and the terms of reference will be finalized later this year in dialog with VR.