Mark your calendar for 29 Nov – 1 Dec 2021 as we hope the SITES All Hands Meeting can take place in person at Sigtunahöjden!

The meeting planning has begun and in the coming months, the SITES Secretariat, along with a meeting committee made up of SITES community members, will develop and plan the meeting agenda and activities.

Detailed information about the meeting will be sent out closer to the meeting date.
We look forward to bringing the SITES community together for this event and really hope things continue to progress so we can meet in person!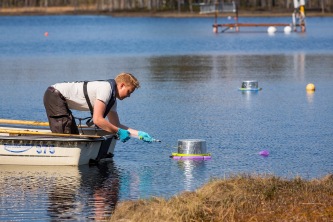 As part of the
SITES Water
monitoring program, floating chambers are used to determine greenhouse gas (GHG) emissions of carbon dioxide (CO2) and methane (CH4) from lakes. The GHG program is conducted at five stations (Abisko, Asa, Erken, Skogaryd and Svartberget) and runs throughout the open water season. The sampling strategy, three transects each with four chambers spread across a depth interval, is based on the lake depth structure and is individual for the different stations. Since
the lakes
are spread across different climate gradients, the open water season varies, with lakes located in southern Sweden able to start the program earlier in the year.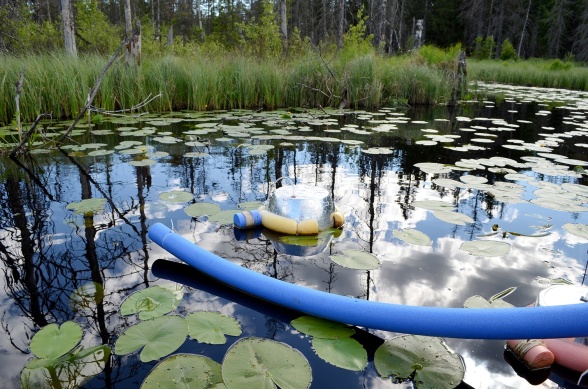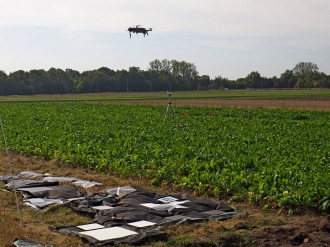 As part of SITES Spectral, the SITES stations operate drones in the form of small helicopters, equipped with RGB and multispectral cameras.
RGB cameras are useful for mapping the ground in natural colors in 3-D. Multispectral cameras record images in several wavelengths, including near-infrared, and are useful for monitoring vegetation conditions. Depending on camera type and flying conditions, data need to be calibrated to provide accurate data for quantifying vegetation amount.
Per-Ola Olsson, researcher at Lund University, and collaborators have carried out an analysis of errors related to calibration, and developed a methodology for calibration that minimizes variations related to incoming light fluctuations. The analysis shows that calibration is an important step to be carried out before quantitative analyses of multispectral data from drones.
The results and useful guidelines for how to carry out the calibration were recently published in the open access journal Remote Sensing.
Reference
Olsson, P.-O., A. Vivekar, K. Adler, V. E. Garcia Millan, A. Koc, M. Alamrani & L. Eklundh (2021)
Radiometric Correction of Multispectral UAS Images: Evaluating the Accuracy of the Parrot Sequoia Camera and Sunshine Sensor
. Remote Sensing, 13, 577.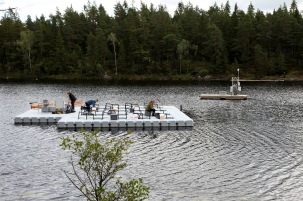 The AquaNet team, led by the programme coordinator Silke Langenheder, are proud and happy to announce that a detailed description of the SITES AquaNet infrastructure has now been published in Limnology & Oceanography Methods!

SITES AquaNet offers:
openness to the scientific community
the possibility to use natural lake communities for experiments
the possibility to conduct and participate in modularized experiments across time and space
high frequency sensor systems
expert support by our technical staff and
access to data from the accompanying monitoring programme SITES Water.
To test the infrastructure we conducted a modularized experiment along the latitudinal gradient offered by the five lakes included in SITES AquaNet. More specifically, we manipulated a press disturbance (light reduction) and a pulse disturbance (temporary presence of fish in the mesocosms). With this we could demonstrate the suitability of the infrastructure and autonomous sensor system to host modularized experiments and provide a good example of the power and advantages of such experiments.

Publication (open access)
Urrutia-Cordero, P., Langvall, O., Blomkvist, P., Angeler, D., Bertilsson, S., Colom Montero, W., Eklöv, P., Aagaard Jakobsen, N., Klemedtsson, L., Laudon, H., Liljebladh, B., Lundgren, M., Parkefelt, L., Kelpsiene, E., Pierson, D., Rankinen, J., Striebel, M., Tranvik, L.J., Weslien, P., Hillebrand, H. and Langenheder, S. (2021), SITES AquaNet: An open infrastructure for mesocosm experiments with high frequency sensor monitoring across lakes. Limnol Oceanogr Methods.