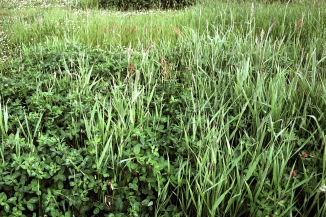 A new project with field experiments in both Lönnstorp and Röbäcksdalen will investigate the effects of seed dispersal and plant arrival order on grassland vegetation, plant biomass and insect diversity.
Why do plants grow where they grow? Certainly, it is partly due to the environment of a particular site that will favour some species, while deterring others. However, even with knowledge of the local environmental conditions, it is notoriously difficult to predict vegetation compositions using environmental variables alone. This leads to the suspicion that more must be going on. Could chance or luck play a role in shaping the vegetation?
One way plants could experience luck is by having their seeds arrive early to a place that is open for colonization. The arrival time of seeds will depend on seed dispersal, which is known to be very stochastic and therefore a process where chance is involved. Arriving early typically comes with certain benefits, such as access to nutrients, water and sunlight, causing the early arriving species to be more likely to successfully establish. The arrival order of species at a site could thus be one factor that shapes the vegetation.
But how could this idea be tested? It is not possible to go to a field and figure out which of the species was first on the scene. That's why experiments are needed. Judith Sarneel (Researcher) and Tamara van Steijn (PhD student) from Umeå University will work together with SITES in both
Lönnstorp
and
Röbäcksdalen
to set up large scale grassland experiments, starting this spring/summer. In their plots they will introduce a set of grassland species with varying arrival orders between the plots.
The development of the vegetation, as well as the effects on the insect community, above and below ground biomass and other parameters, will then be followed over the years to come.
The results could potentially be useful in restoration of grasslands. Specifically, when seed sowing is used as a restoration method, it would be possible to manipulate the order of sowing in a way that benefits the species that are deemed most interesting.
Text: Tamara van Steijn.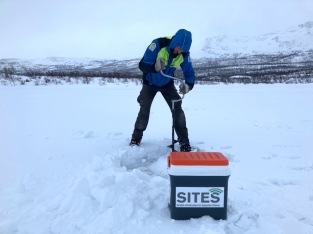 SITES is mapping lake sediments for the lakes included in the thematic programmes SITES Water and SITES AquaNet, to enable a better understanding of biogeochemical processes within the lakes. Sampling has now started at Lake Almbergasjön at Abisko Scientific Research Station.
Since the lake is still ice-covered,
Abisko
research engineers Niklas Rakos and Erik Lundin took the opportunity to collect a deep sediment core. Using a Russian corer, nearly 3 meters of sediment from Almbergasjön was collected.
The sediment core was sliced and sediment subsamples stored for later analysis (e.g. water content, C, N, grain size). The sediment mapping campaign on Lake Almbergasjön will continue later in 2021 with a sub-bottom profile survey and gravity core collection across the lake.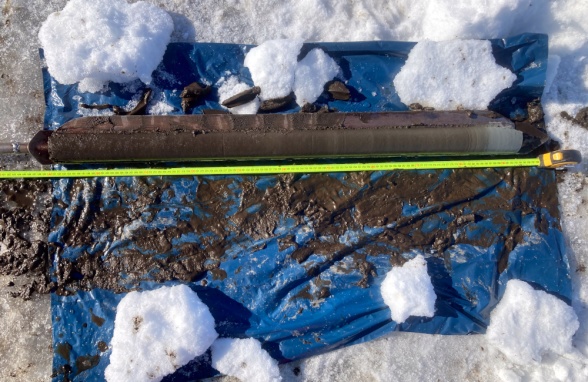 SITES sediment mapping
Sediment sub-bottom profiling has already been conducted and long and short sediment cores have been collected at Lake Erssjön (
Skogaryd Research Catchment
) and at Lake Feresjön (
Asa Research Station
). Sediment cores have previously been collected for Lake Tarfala and a high-resolution bathymetry map exists (
Kirchner et al. 2019
). A sediment sub-bottom profiling survey was conducted for Lake Erken in 2017.
Read more about the sediment sampling in news articles on SITES web and in our newsletter: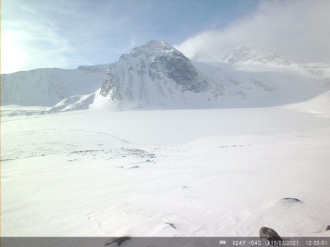 Constrained by the pandemic, a smaller than usual crew has arrived at Nikkaluokta for onward travel to Tarfala as soon as weather conditions allow it.
While waiting, the extra time is used to resupply with spares and food. Once at Tarfala, field work will be carried out at
Storglaciären
and
Rabots glaciär
(two of the World Glacier Monitoring Service's so-called reference glaciers),
Mårmaglaciären
, and
Riukojietna
.
The time lapse camera, overlooking
Lake Tarfala
, will also be visited, and high-resolution pictures taken since the fall will be collected. Low-resolution footage is sent occasionally (depending on weather) via MMS. The images collected contribute to a better understanding of lake ice phenology, which impacts lake mixing and other important processes in the lake.
Text: Nina Kirchner.