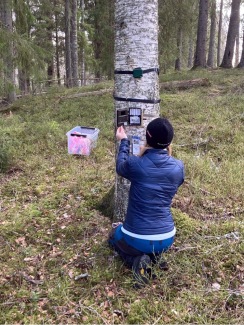 At Grimsö, this season's field work has now begun for several of the time series monitored in SITES. For example, the collection of phenology data on plants and birds is ongoing.
Dates of e.g. emerging buds and blooming are noted weekly for plants (following the national system
Svenska fenologinätverket
), and for birds the first observation of each migratory species (ca. 60) within the research area has been noted annually since 1982. Thanks to the rapid disappearance of most of the snow, the spring survey of wildlife pellets (six herbivore species) and habitats could also be started this week. Among the external projects on large carnivores, it is now season for marking wolves (
Canis lupus
) and wolverines (
Gulo gulo
).
The sampling for the international Lifeplan project (see below) has been initiated, and so far, the wildlife cameras and audio recorders are up and running in the plot at Grimsö. The Malaise trap and Cyclone sampler will be deployed later this spring when conditions are more suitable.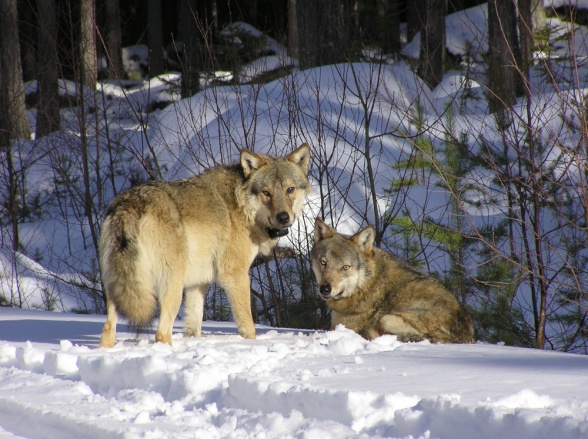 Lifeplan
Lifeplan is a global biodiversity project that will map life on Earth through DNA sampling, sound and image data, as well as traditional methods such as Malaise traps. Besides Grimsö, SITES stations in Asa, Erken, Skogaryd, and Svartberget as well as the associated station Bolmen, participate in Lifeplan.

Read more about Lifeplan at the University of Helsinki.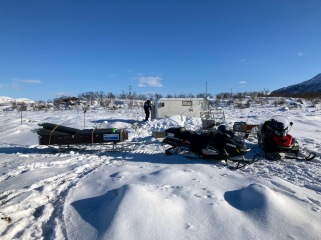 Winter is a generally a period of low activity at
Abisko Scientific Research Station
, but it is also a good time for heavy overland transport, like changing the gas bottles for the EMERGE project in Stordalen.
The aim of the EMERGE (
EMergent Ecosystem Responses to ChanGE
) project is to improve the understanding of how thawing permafrost systems respond to climate change and subsequently cause change, with a focus on carbon cycling and microbial populations and communities. The EMERGE project is multi-disciplinary, spanning across biochemistry, genetics, molecular biology, physiology, ecology, evolution, and ecosystem science.
The resultant framework will also provide a foundation for assessing microbial change in other ecosystems.
EMERGE is lead by Virginia Rich (Univ. of Ohio), Ruth Varner (Univ. of New Hampshire, presently at Stockholm University), and Scott Saleska (Univ. of Arizona), and is a continuation of and development from the IsoGenie project.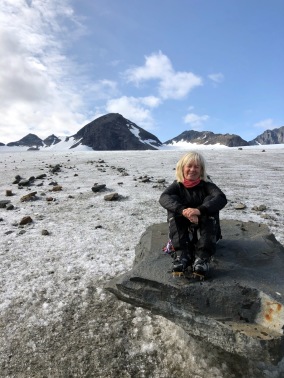 Ninis Rosqvist has stepped down as director of Tarfala Research Station after 16 years. The station leadership has been handed over to Nina Kirchner and Per Holmlund as new director and vice-director, respectively.
Both
Nina Kirchner
and
Per Holmlund
are researchers at the Department of Physical Geography, Stockholm University. Nina Kirchner is an associate professor of glaciology, and Director of the
Bolin Centre for Climate Research
. Her research focuses on prediction and reconstruction of future and past ice sheet and glacier dynamics in the Arctic and the Antarctic, where she has also conducted fieldwork. Per Holmlund is a professor in glaciology with an emphasis on climate and a long record of work in high alpine areas and in polar regions. He was the station director of Tarfala from 1996 to 2004.
SITES would like to thank
Ninis
for all her contributions as director of Tarfala, and looks forward to her continued engagement at
Tarfala Research Station
and in the SITES network! SITES warmly welcomes Nina and Per and looks forward to working with them both.
An upcoming opportunity to hear more about Tarfala is at the
vEGU2021
meeting (April 19-30), where several talks focusing on research conducted at and around Tarfala Research Station will be presented!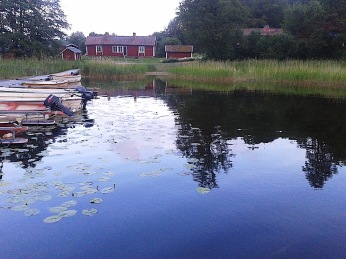 The Erken Laboratory (Uppsala University) has an open 2-year position for a research engineer connected to
Erken's long-term lake monitoring programme
,
SITES Water
and mesocosm experiments conducted within
SITES AquaNet
and the EU-project
AQUACOSM-plus
.
The research engineer will support and conduct field measurements, including maintenance of equipment and installations, such as in situ autonomous sensor systems and experimental facilities and data management (e.g. QA/QC). Another important task is the coordination of a distributed mesocosm experiment within AQUACOSM-plus that is planned for 2022 at several SITES stations.
Administrative tasks such as purchases of equipment, reporting, communication with visiting researchers etc. are also part of the position.

Application is due by 15 April 2021.

More information, including a link to the application system can be found here: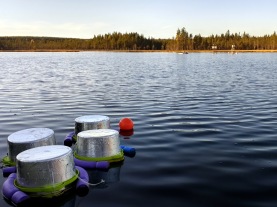 As two of the latest SITES news items have shown, now is the time for calibrations and other preparations for the upcoming field season. At Svartberget, preparation for the SITES Water greenhouse gas program is underway and a technical workshop was hosted to prepare for the upcoming field work.
At
Svartberget
the summer season has not begun, but various calibration activities are about to start, which can be regarded as an early indication of spring. For example, carbon dioxide sensors will soon be prepared as part of the SITES Water lake greenhouse gas measurement program.
It is not only about getting sensors and equipment in shape. The previous week
Svartberget
and
Asa
staff had a virtual technical workshop within
the Unit for field-based forest research
at SLU, which hosts the SITES stations in
Svartberget
and
Asa
. The workshop had several aims. First, to "calibrate" the station's routines for field work and to share knowledge about them among the technical staff. Second, to share routines and knowledge on collected field data within the unit. Last but not least, it was an opportunity to coordinate all stations managed by the Unit for field-based forest research, i.e. the stations at Tönnersjöheden,
Asa
, Siljansfors and
Svartberget
.
During the workshop, there were discussions about new regulations regarding unmanned aerial vehicles (drones), the experiences of the Postex-system (used to determine the geographical position of e.g. trees), the Field-data-system software (used to collected data from instruments) and the Freedata-software for measurement of field trials. The collection of phenology data and the outcome and demand for it was also covered, as well as the
databases administered by the Unit for field-based forest research
(for example the field-trial database, Silvaboreal and the Safe deposit).
The workshop was much appreciated and will be followed by shorter meetings during the spring, focused on, for example, the outcome of the external environmental audit held in February, water sampling protocols and terrestrial laser scanning.
Text: Johan Westin.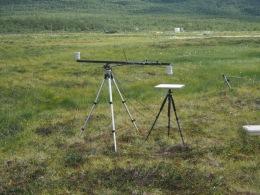 The multispectral sensors used in SITES Spectral are regularly calibrated, to monitor their performance and detect possible misfunctioning. By training the personnel at each station, the time the sensors are not collecting data is reduced and the frequency of calibrations can be increased to once a year. Therefore, SITES recently organized a calibration workshop for personnel at the stations.
The workshop had several aims. First, to share knowledge among the stations and technical stuff and strengthen skills within SITES Spectral. Second, to improve the efficiency of data collection and quality. Last but not least, it is positive for the staff at the stations to have a comprehensive understanding of the entire data generating process.

During the workshop, there were discussions about the necessary equipment, the best time and place to perform the calibration, the calibration process itself, and report of results on a calibration certificate. It was an interactive conversation where all participants shared their knowledge and experience for creating the best conditions for reinforcing the fundamentals needed to perform the calibration at their station.

Text: Virginia Garcia.

The Workshop was held on 17 February 2021 and was run by Virginia Garcia, Research Engineer in SITES Spectral (
virginia.garcia@nateko.lu.se
). Given Covid-19 restrictions, the workshop was held online. Personnel from seven SITES stations participated.