To ensure that SITES data will remain and be easy accessible, a workshop focusing on the structure and harmonization of data products within SITES was successfully held last week.

SITES works towards the principles of FAIR data (Findable, Accessible, Interoperable and Reusable). The SITES Data Portal (https://data.fieldsites.se) is a powerful data service facilitating to fulfill these criteria. An important topic on the workshop was to achieve common standard of the structured information describing datasets (metadata). In the evolving ecosystem of research data services, this is the key element to seamlessly exchange information. SITES portal will start get populated later this year.

Reference headline: Advice for a Young Investigator, 1898, Santiago Ramón y Cajal. Nobel prize laureate.
Läs hela inlägget »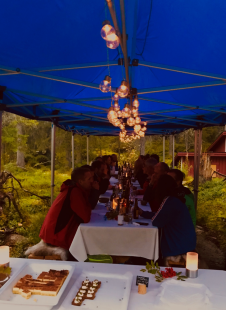 Last week Interact (International Network for Terrestrial Research and Monitoring in the Arctic ) visited Vindeln for their annual meeting. In total 60 people attended the meeting. Hjalmar Laudon and Charlotta Erefur from Svartberget research station arranged with an excursion to Krycklan catchment area on Wednesday where they presented SITES Water and current research going on. In the evening dinner was served nearby Stortjärn.
Läs hela inlägget »
The northern summit of Kebnekaise now higher than the southern summit due to a warmer climate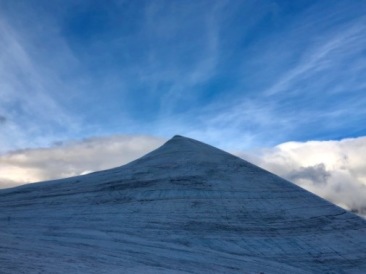 The annual measurements of Kebnekaise southern summit were conducted on the 3rd of September by Tarfala researcher station. The summit measured 2095,6 meter and is thereby 1,2 meters lower than the northern summit.

The highest part of the northern summit consists of solid ground and is thereby stable, whereas the southern summit is a glacier and varies in height during the year. The measurements are done every year when the melting period is over. When it starts snowing again the southern summit will surpass the northern summit again.

The southern summit is becoming lower and lower due to a warmer climate and this year's measurements are the lowest ever recorded. During the past 50 years the height of this glacier has decreased with 24 meters.


Report from study in the Tarfala valley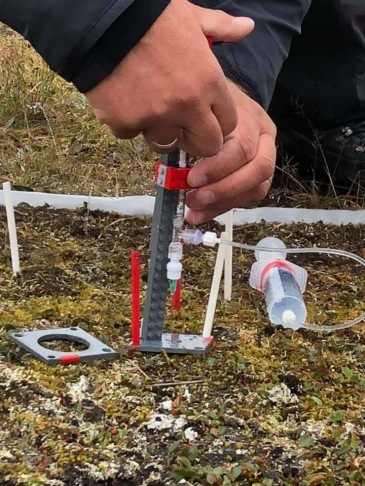 Biodiversity and the role of mycorrhiza is undoubtedly of major significance for ecosystem processes such as carbon sequestration and soil nitrogen and organic matter dynamics. Despite their importance, it is poorly understood how and to what extent certain features of biodiversity are linked to ecosystem processes.

In a study lead by Robert G. Björk at the Univeristy of Gothenburg, they aims to improve our understanding of the coupling between plants and microbial diversity and to what extent changes in plant-soil biodiversity affect carbon and nitrogen dynamics in the ecosystem.
Läs hela inlägget »