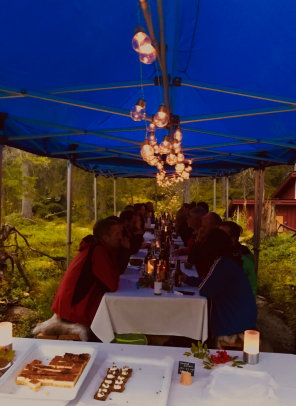 Under hela förra veckan besökte Interact (International Network for Terrestrial Research and Monitoring in the Arctic ) Vindeln. Totalt kom 60 personer. Svartberget hade ordnat med ett program för dem på onsdagen då de följde med Hjalmar Laudon och Charlotta Erefur på exkursion till Krycklans avrinningsområde. Där fick de höra mer om SITES Water och den forskning som pågår. Dagen avslutades med middag vid Stortjärn.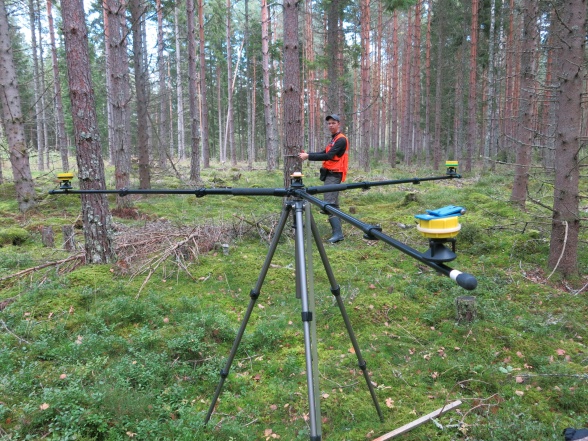 Asa försöks- och tillväxtpark har valts ut som ett försöksområde inom forskningsprojektet Mistra Digital Forest.

Under sommaren utfördes en multispektral laserskanning av Asa försöks- och tillväxtpark inom ramen för forskningsprogrammet Mistra Digital Forest. Lantmäteriet genomför laserscanning på nationell nivå vilket har möjliggjort en rad applikationer inom skogsbruket. Användning av multispektral laserscanning öppnar ytterligare nya möjligheter. Förhoppningen är bl.a. att kunna utnyttja skillnader i reflektion från olika våglängder för att kunna skilja på trädslag. Asa försökspark scannades även 2009 vilket möjliggör exempelvis tillväxtberäkningar baserat på laserdata.

Inom ramen för programmet kommer trädkartor inklusive trädslag, ner till enskilda träd, samt olika typer av tillväxtkartor för hela området produceras. Högupplösta multispektral laserdata, tillsammans med existerande data från försök, monitoring etc. erbjuder också många möjligheter för ny forskning.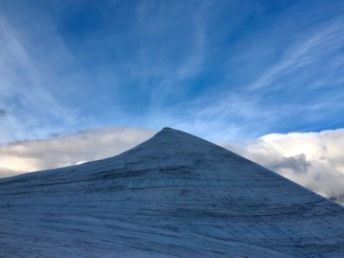 Den 3 september genomfördes den årliga mätningen av Kebnekaises sydtopp av forskare vid Tarfala forskningsstation. Denna gång mätte sydtoppen 2095,6 meter över havet och är därmed 1,2 meter lägre än nordtoppen.

Nordtopens högsta punkt består av berg och är därmed stabil, medans sydtoppen är en glaciär som varierar i höjd under året.

Höjden mäts varje år precis när smältperioden har tagit slut och när sedan snön kommer går sydtoppen om och blir högst igen.
Sydtoppen minskar dock i höjd på grund av ett allt varmare klimat och årets mätning är den lägsta höjd som uppmätts någonsin. Under de senaste 50 åren har höjden på denna glaciär minskat med 24 meter.

Rapport från studie i Tarfaladalen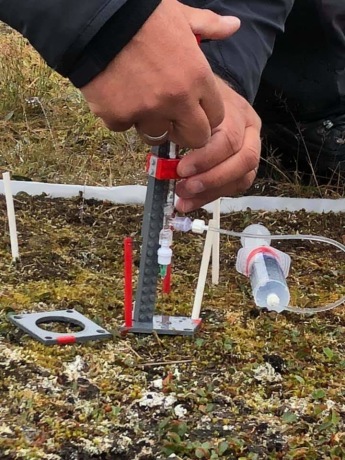 Biologisk mångfald och mykorrhiza är av stor vikt för ekosystemprocesser såsom inlagring av kol i marken, samt hur omsättningen av närings- och organiska ämnen sker i marken. Trots deras betydelse, är kunskapen liten om hur den biologiska mångfalden är kopplat till ekosystemprocesserna.

I en studie som leds av Robert G Björk vid Göteborgs universitet så syftar man till att förbättra vår förståelse för kopplingen mellan växter och den mikrobiella mångfalden och i vilken utsträckning förändringar i vegetationsmönster kan påverkan kol- och kvävedynamiken i ekosystem.