Autumn vibes in – and beyond – Abisko
19/10/2022
« Back
In Abisko, autumn arrived in vibrant September-colours. But autumn does not equal calm at the research station. Throughout September, the station continued to be at full capacity.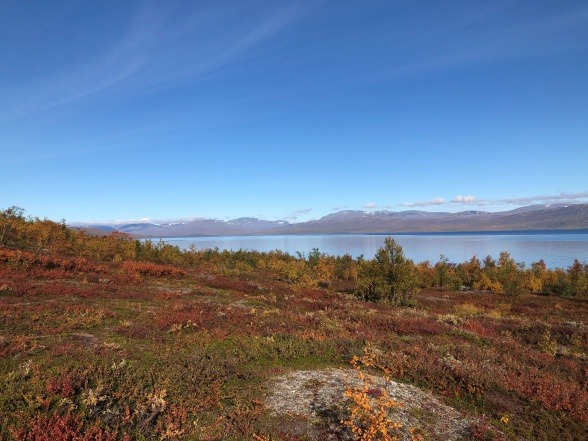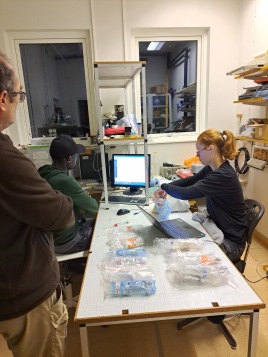 Among other activities, two student courses were hosted: a biogeochemistry course from Lund University and an arctic ecosystem ecology course from Umeå University. In the biogeochemistry course, students focused on the carbon cycle and greenhouse gas exchange between the biosphere and atmosphere. As a part of this course, students also built their own eddy covariance tower at SITES Lönnstorp station and spent two days at the ICOS site Hyltemossa. In the arctic ecosystems course, students gained hands-on experience with ecological research, focusing on topics such as nutrient availability, plant-soil-organism interactions and feedbacks between arctic ecosystems and the climate system. This year, the course had more than twice the number of participants as in previous years!
September was also a month of events – both in Abisko and abroad: A preparatory course was hosted for this winter's polar expedition to the Swedish research station in Antarctica. This year's expedition will be a logistics expedition, focusing on maintaining and developing the physical infrastructure. The Abisko research station also hosted the annual Climate Impacts Research Centre (CIRC) Symposium, connected to Umeå University, this year attended with nearly 40 participants.

On the international scene, three delegates from the research station participated in the international ICOS conference in Utrecht, Netherlands. This was a great opportunity to network and learn more about environmental monitoring programmes and equipment. Abisko was also represented at the INTERACT meeting in Iceland, comprising the Station Managers Forum and the General Assembly. Abisko Scientific Research Station is part of the INTERACT network, which is an international collaboration between arctic and alpine research stations.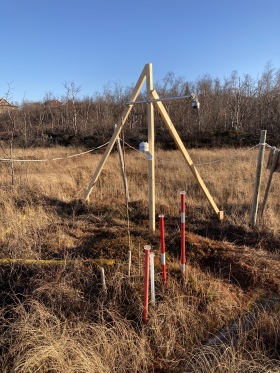 In the field, SITES Water is preparing for winter. In Almergasjön, the winter measurement string has been deployed. The "winter string" consists of three sets of sensors attached to a string, which is held in place with an anchor and a submerged buoy. The buoy is installed more than a meter below the water surface in order to not freeze into the ice during the winter. The sensors measure oxygen (O2) concentration, conductivity and temperature and are installed at depths 1, 2 and 3.5 meters above the bottom.

In preparation for winter, the Almbergasjön summer raft, which hosts sensors and equipment for open-water measurements during the ice-free period, has been taken to shore. This year's series of lake carbon dioxide (CO2) flux chamber measurements has also been concluded. This week, a snow depth sensor will be deployed as a part of the long-term environmental monitoring programme in Abisko. The automated sensor is another step in the process of converting the station's long-term manually collected data series to automated data collection.