Winter at Grimsö
21/01/2022
« Back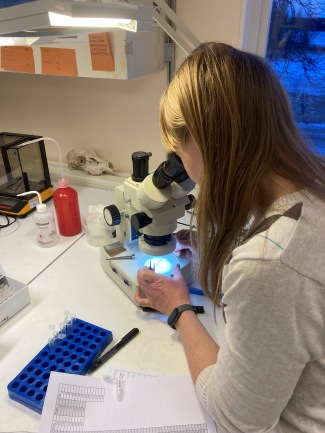 In midwinter, when fewer field surveys are running, SITES´ data collection continues indoors. One project is to go through tick (Ixodes) material from last summer and the physical samples from marked animals.

After collection in the field, samples are stored in Cryo freezers (-80°C), until they can be analyzed. Tick occurrence and frequency in different habitats are estimated using a specific survey method ("flagging"), but ticks are also collected from wild animals that are handled, e.g. voles (Microtus spp.) and roe deer (Capreolus capreolus).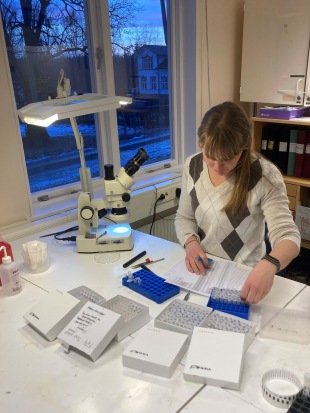 The ticks are later sent to project partners (e.g. National Veterinary Institute) for analyses of potential pathogens since the risk of zoonoses related to climate change has received more attention in recent years.

Tissue- and blood samples from marked animals are also checked and digitalized over the winter. For roe deer, these data are used to construct a scheme of relatedness (pedigree) among individuals in the local population, with samples from >500 animals collected in recent decades.