Perennial problems and annual actions for 2020 growing season
2020-08-27
« Tillbaka
The summer is over and looking back at the growing season 2020 at Röbäcksdalen Field Research Station there is both good and bad experiences.

Northern Sweden had a very difficult winter this year. The constant changes between warm and cold weather did major damage to the perennial crops, especially the leys. As a result, a lot of weeds sprouted this year. Even though this presents major problems for the researchers and farmers it also opens up possibilities, e.g. for spectral studies of a non-typical year. The annual crops had a much better season. The end of May and June was very warm and cereal crops and potatoes have been thriving this year. Röbäcksdalen also has some projects with atypical crops running this summer. Two examples are faba beans and soy beans. These throve with the initial warm summer, but especially the soybean suffered a bit with all the rain that came in July. However, it will be exciting to see how far these new crop types will mature up in Västerbotten.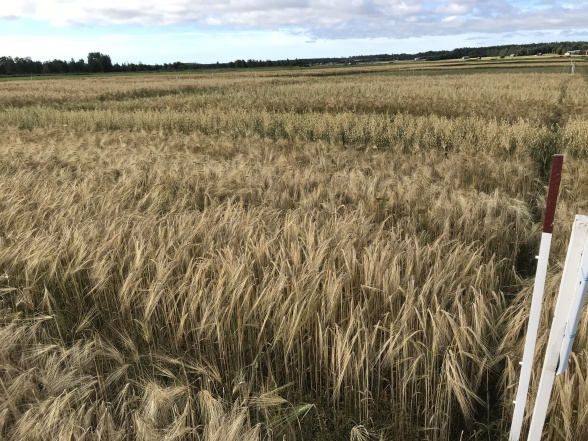 Organic cereal crops in Röbäcksdalen – a warm early summer provided good conditions for this year´s growing season and harvest. Photographer: Boel Sandström.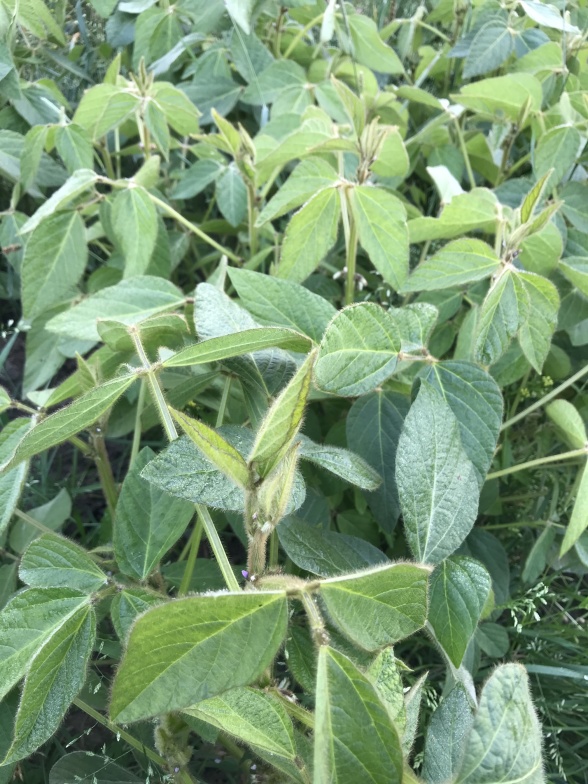 Soybeans – a new crop type in Röbäcksdalen! A validation of the growing success is yet to come. Photographer: Boel Sandström.