SITES Svartberget welcomes new staff
2020-05-22
« Tillbaka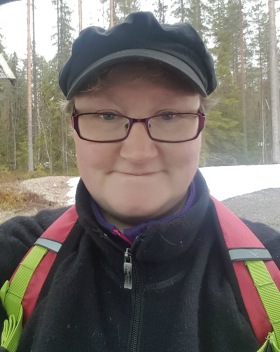 Katarina Hedman started to work at SITES Svartberget and the Krycklan catchment study in May. She will be working for SITES Water as well as helping out with other tasks related to the station´s monitoring programmes.

Her background is a Master of Science in Natural sciences and Geoecology from Umeå University in 2004. Since then, she has been working at UMSC, Umeå Marine Sciences Centre, as a marine biologist in two large national programmes. She has been planning expeditions, done extensive field sampling and run the chemical analyzes. Already in 2016 she worked at Svartberget Research Station supporting several research projects, which included tasks as measuring gas fluxes at forest sites and taking samples in the Krycklan catchment. Therefore, she is a perfect addition to the station´s team.

Very warm welcome to the SITES community!