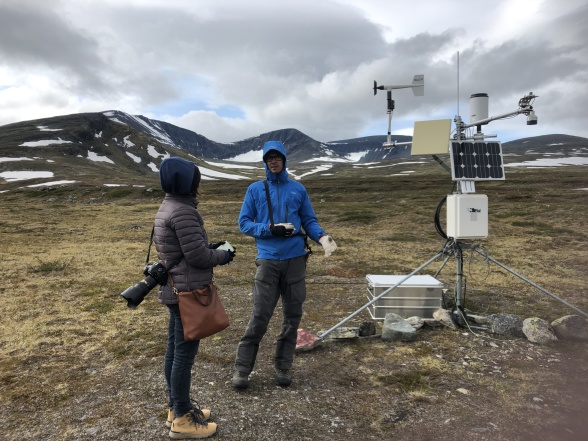 Photographer: Gunhild Rosqvist
Weather data from Tarfala automatic weather stations are used to infer how reindeer herding is impacted by changes in climate. The research is conducted in collaboration with the Laevas reindeer herding community.

Weather was warm until first snowfall. It is unusually for the snowpack to start building up already at the end of September. Because of the unfrozen ground the snow melted partly and then re-froze when temperature fell in early October. This led to the reindeer 's food becoming inaccessible and in the hunt for other food sources they spread geographically. This has made it difficult to gather the reindeer for the division into winter grazing groups and the reindeer herders are still struggling to gather their reindeer and bring them to the winter grazing lands east of Kiruna.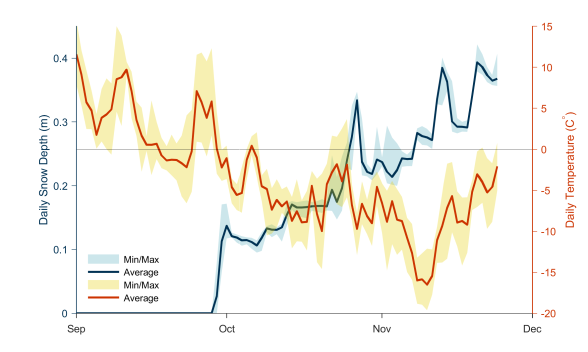 The graph shows temperature (red) and snow-depth (blue) from the automatic weather station in Laevasvaggi.