Röbäcksdalen is part of the monitoring program SITES spectral, but there are many additional spectral things going on at the station.

On March 21 Julien Morel, post doc at the department of Agricultural Research for Northern Sweden, held a crash course for technicians and researchers in how some of the spectral instruments at Röbäcksdalen works. The most used device today is the hyperspectral camera, which can be used to analyse a number of different things including plant chemical composition, meat, cheese, wood products, pharmaceuticals, and much more. Among the portable devices for field measurements the field spectrometer is a new recruitment to the lab, which will be tested a lot this summer. Not even the cows in the barn escapes the spectral techniques. There are GreenFeed units in the stables that measures the flows of methane carbon dioxide and oxygen from the cows when they consume concentrates.

You can read more about the lab on our webpage www.slu.se/njv/spectral.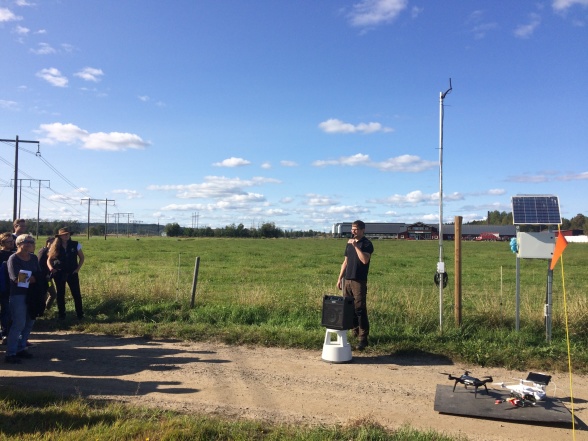 Håkan Nilsson presents SITES spectral at the Röbäcksdalen harvest festival August 2018. Fotograf Johanna Wallsten.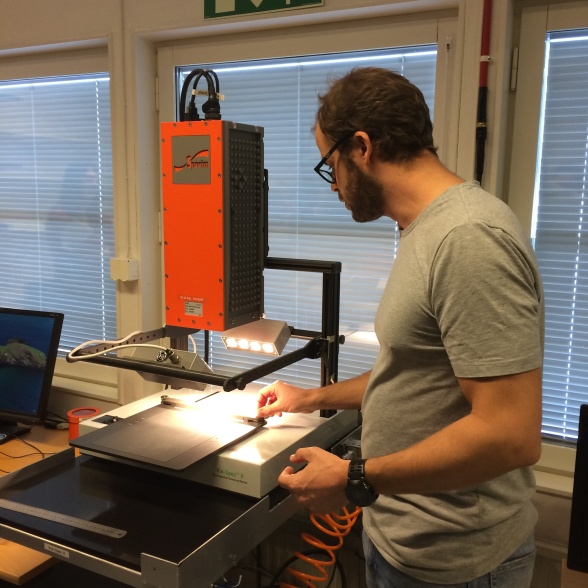 Julien Morel is demonstrating the hyperspectral camera during the crash course Fotograf Johanna Wallsten.