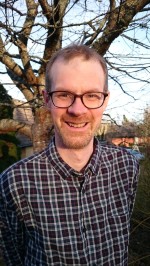 From 1. August 2018 researcher Johannes Albertsson is employed as scientific manager at SITES Lönnstorp in Alnarp. Johannes has a master in Horticulture from the Swedish University of Agricultural Sciences. In his PhD research he studied the interaction between weeds and willow, a perennial bioenergy crop. The main objective was to reduce or eliminate the use of herbicides during the establishment phase of the willow crop. He investigated how willow clones differ in their ability to compete with weeds, and how this ability was affected by the common practice of cutting back first-year shoots. Johannes also compared the efficiency of chemical and non-chemical weed control methods such as torsion weeders and cover crops. The research was conducted through large-scale field trials and in close collaboration with farmers and agricultural advisors.

After his PhD studies, Johannes worked as a post doc in a European project named Climate-CAFÉ. In that project the aim was to obtain new knowledge from Swedish long-term experiments regarding the adaptability of different cropping systems to climate change. The post-doctoral project included frequent contact with farmers and advisors in order to together design cropping systems with a high degree of adaptability to the expected climate change.

Since the beginning of 2018, he has a position as a researcher at the Department of Biosystems and Technology, SLU with research on how the design of cropping systems affect the weed competition and weed flora. He is also course leader for the Plant Production course (15 ECTS) at the Agricultural and Rural Management Bachelor´s Degree Programme.