Jonathan is SITES newest crew member and will work with SITES data portal in Lund.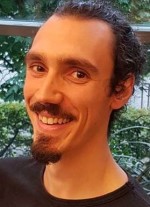 This is how he describes himself:
I´m originally from France and have been living in Sweden for four years. Studied computer science and have worked in web and iOS development since graduation in 2010. My interest in the environment got me motivated to join the SITES project. I wanted to use my competences as a programmer to help us understand and work better with the world. The Carbon Portal developed by ICOS will be the basis for the SITES project and I'm looking forward to expand its capabilities to include the different kind of data that SITES will include.

Welcome on board to SITES!