In December 2016 European Research Council (ERC) announced the consolidator grants and David Bastviken with colleagues was successful in receiving 2 million euros during five years. Here, David describes the missing jigsaw pieces in the methane puzzle that has become the METLAKE project and how SITES will be involved.
So, David, congratulations but what is METLAKE?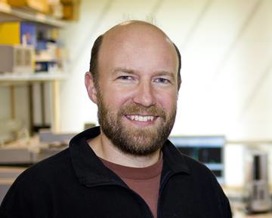 It is a research project aiming to improve our ability to quantify and predict methane emissions from lakes (the full title is "Predicting future methane fluxes from northern lakes").

Methane is an important greenhouse gas but we do still not understand how its abundance in the atmosphere is regulated. Lakes were recently identified to be among the largest natural methane sources but our understanding of lake methane fluxes is still rudimentary, and these emissions are not yet routinely monitored. Therefore coherent, spatially representative, long-term datasets are rare which hamper accurate flux estimates and predictions.
Tell us about the goals of METLAKE
Overall, the aim is to much better understand one of the largest natural methane sources, and develop systematic and validated tools to predict future lake emissions, targeting the lake-rich northern latitudes where large climate changes are anticipated in the near future.

The foundation for the whole project is to generate more representative methane flux measurements. This is a fundamental challenge and relies on extensive field work with a combination of established and new approaches. In addition measurements of a large number of potentially related environmental variables are needed.

Another part of the project focuses on revealing and quantifying how lake methane emissions are regulated at multiple scales. This part includes combinations of high-frequency field data and experiments.

After building an extensive and representative dataset we will develop predictive models, validated by the field data. In this work we will test the idea that appropriate consideration of spatiotemporal scaling can greatly facilitate generation of accurate yet simple models of lake methane fluxes.
Above you mentioned that our understanding of lake methane fluxes is still rudimentary. How does that relate to the development of METLAKE?
The METLAKE ideas have developed over a long time from experiences of measuring greenhouse gas fluxes. It was early on clear that the measurements done with established methods and with normal project funding have severe limitations – it was often not possible to representatively cover and understand the variability in the fluxes from lakes.

This makes the large-scale flux assessments so far very uncertain, in turn fueling efforts to develop measurement approaches that would be more effective in generating representative data. Method development is often very time consuming, costly, and can be difficult to fund (by not being hypotheses-driven in the way asked for in most current calls for funding), but it is critical for scientific progress. So, now after years of struggles together with fantastic co-workers we are really happy for METLAKE, providing the funding needed to fully test the project ideas and apply our new measurement approaches.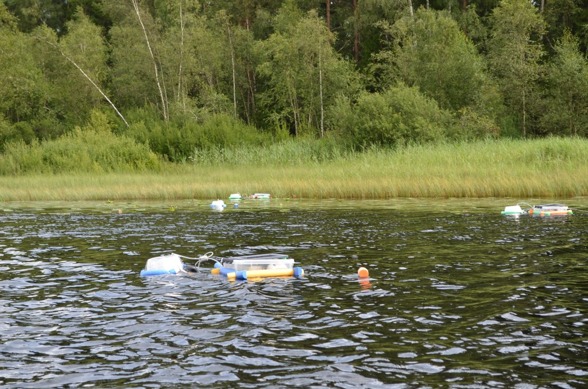 Describe the challenges of METLAKE
One of the biggest challenges in projects aiming for understanding regulation, and making large-scale assessments of environmental processes, are the amounts of measurements and data needed. While the measurements of the dependent variables (the variables in focus – here the methane fluxes) are often covered in project budgets, it is almost impossible to adequately cover of all the important background ecosystem variables at the frequency needed. Importantly this problem also regards know-how. High-quality measurements require a lot of measurement-specific knowledge, and building small project teams having enough knowledge to produce high-quality data for all variables needed is a real challenge. This is one reason why the strong links between METLAKE and SITES Water are critical.
Tell us more about the relation between METLAKE and SITES and why will you use SITES?
METLAKE will be strongly liked to all SITES stations were lake studies are included. Activities are so far planned at the following stations from North to South: Abisko, Krycklan within Svartberget, Erken, Skogaryd and Asa. I hope for a very close collaboration where the METLAKE and the SITES Water measurements are supplementing each other and can be fully integrated to address the project questions.

Regarding the question "why will you use SITES?": I do not think there is any similar infrastructure in the world that can offer as good access, background data, and know-how support to ecosystem oriented projects at multiple stations in different types of environments and along a latitudinal and climate gradient, so SITES Water is really the best available infrastructure for METLAKE I am aware of. The development of SITES Water therefore had a major influence on the feasibility of METLAKE.

You are also co-applicant involved in the Knut and Alice Wallenberg project – Climate Effects on Northern Lake Ecosystems, how does that project relate to METLAKE?
While METLAKE focus on developing predictive models for methane emissions from lakes, the KAW project has a much broader scope looking at how climate change can affect lake ecosystems from various perspectives.
ERC Consolidator grants are rewarded to all research topics; economy, social and environmental science and so forth. From 2013-2016 ERC has rewarded 35 out of 1170 projects to researchers in Sweden. During 2016´s round, four Swedish projects received funding out of the 183 projects in total. How does it feel to receive an ERC Consolidator grant?
It feels fantastic to get this chance to realize a project that I felt was needed for a long time, and that did not fit within the normal funding frameworks. It is important to thank all who made this possible, including all fantastic collaborators and co-workers in the project and over the years, all who have supported our work so far, and all persons who have worked and works hard creating possibilities for research and doing scientific community service in various ways. Importantly I am also tremendously grateful for the support for all extra work hours from my family.
The grant was announced in December 2016, how far into planning and preparations are you?
METLAKE officially started April 1, 2017 and runs until March 2022. We are now in the team recruitment and preparation phase. The most intensive field work will take place during 2018-2020.

Thank you David and SITES wish you congratulations and good luck with the jigsaw pieces of METELAKE adding up to the methane puzzle.
Good to know and read more box:
Contact David Bastviken at
david.bastviken@liu.se
ERC
- ERC consolidator grant are for young scientists who wants to consolidate their independence by establishing a research team and continuing to develop a success career in Europe. Also scientists who recently created an independent, excellent research team and want to strengthen it can apply.
SITES Water
– Integration facility in SITES that build a long-term and well-coordinated measurement program for hydrological, physical, chemical and biological parameters in lakes and streams.
Climate Effects on Northern Lake Ecosystems
– Knut and Alice Wallenberg Foundation research project
David Bastviken was interviewed by Ida Taberman in May 2017.