During wind-free days in Tarfala 7-9th of April the station managers and coordination office meet for strategic discussions. It was also the first time the extended secretariat met the station managers.
After a long dag travelling from different parts of our country, by plane, taxi, snow scooter (and a short climbing by foot up a steep hill), we were welcomed by station manager Ninis with staff. In addition to valuable work discussions, there were time for a walk in snow shoes and an evening sauna with beautiful views of the surrounding peaks.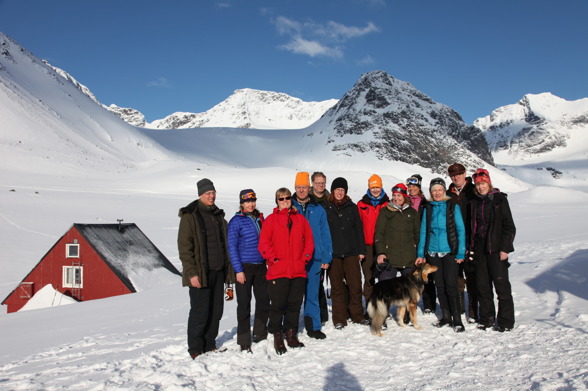 The overall objective for this meeting was to learn and learn each other more about SITES, focusing on what each station can offer and contribute with to the infrastructure. Presentations of SITES Aquanet, SITES Water and SITES Nordspec, as well as discussions regarding data handling and the communication plan was also part of the program.

Text by Mia Barkland

A slideshow from the meeting by Magnus Mossberg is available here.